EXTENDED DEADLINE FOR individual income tax return
Reader Pick
Best Accounting Firm
Top Financial Advisor – Washingtonian Magazine 2021-2022
Outsourced Accounting
Business accounting support services tailored to meet the needs of each client.
Tax Planning and Preparation
Helping businesses and individuals reduce liability and plan for the future
IRS Representation
Decades of experience working with client on audits and other IRS matters
Nurturing Relationships. Developing Goals. Fulfilling Dreams.
The IRS issued some new rules and procedures related to taxpayers impacted by COVID-19, and they are all helpful. The developments are reviewed in this article.
Read More »
One of the best tax planning moves to make right now may be converting your regular IRA to a Roth IRA. A recent article gives
Read More »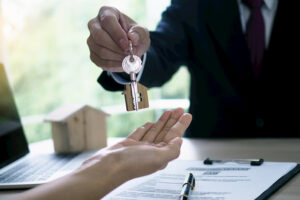 The Northern Virginia real estate market is filled with buyers and there's not a lot of inventory out there. This creates a seller's market, which
Read More »
"I was looking for a CPA so I checked out TMG. Dawn sat down with me for an hour and explained all the different options I had in detail. Very knowledgeable and very well priced. I can't say enough good about them."
"What an amazing, seamless experience. I cannot say how much I appreciate this and how much it's changed the way I see my finances."
Your team is amazing. You run a solid business with true professionals on board. Thank you for everything.
I work FREQUENTLY with Dawn and her talented team on bookkeeping issues with mutual clients. It is critically important to have someone doing your books that is credible, easy to work with, and can operate with some level of autonomy. The McGruder Group is all of these things.
The McGruder Group does Silverado Printing's bookkeeping and tax returns and they are worth their weight in GOLD!!!